Will a nation prosper if its population dividend is weak, illiterate and unskilled? The instant answer would be 'No'. Without doubt, the health of a person determines his activeness and zeal to learn and achieve. And, so is true in case of children too. The nutritional status of children determines their age-appropriate physical and cognitive development, energy level, willingness to learn and explore, socialisation, and aspiration to achieve. And, as is said, a strong foundation makes everything built on it stronger and firmer; so, if we provide children with nourishment, education, and talent development, we will be laying a strong foundation for the future progress of the country.
National Nutrition Week
In line with the above thought, the National Nutrition Week is observed annually between 1 September to 7 September with the objective to increase awareness on the significance of nutrition on the overall development of people at a personal level and at a national level. To address each aspect of nutrition and its impact, this particular week is observed with different themes each year, with the theme for 2018 being 'Go Further with Food'. This year's theme focusses on the main source of nutrition which we must choose wisely while also exploring nutritious food options from the nature.
Nutritional value of fruits and vegetables
Generally, all fruits and vegetables are nutritious and as a part of the National Nutrition Week, today we will explore the nutritional value and health benefits of three vegetables: Spinach, Carrot, and Brinjal.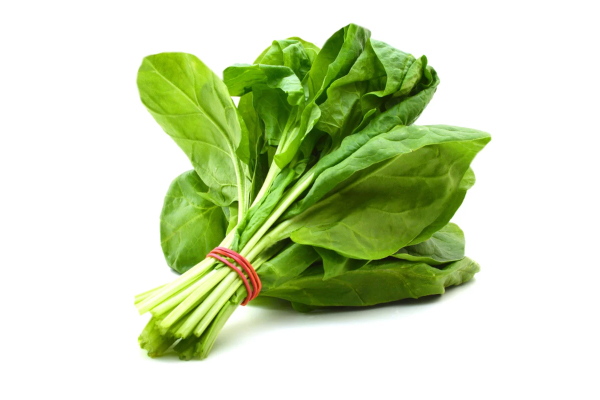 A green leafy vegetable, spinach is an excellent source of vitamins and minerals. It is also an excellent source of fibre, omega-3 fatty acids, and many other micro-nutrients. Spinach can be consumed as a salad vegetable or cooked with lentils and other vegetables.
Health benefits:
• Vitamin C strengthens the immune system;
• Vitamin K is vital for blood clotting;
• Folic acid or Vitamin B9 is essential for cell functioning and tissue growth;
• Iron maintains haemoglobin levels;
• The nitrate content in spinach help in moderating blood pressure levels and decrease heart-related diseases;
• The antioxidants help in preventing cancer, diabetes, and reduce risk of oxidative stress; and
• Zeaxanthin and lutein promote eye health.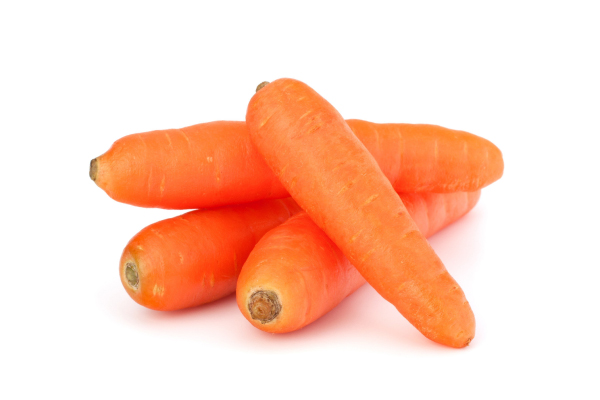 A root vegetable, carrot is a highly nutritious, crunchy, and tasty vegetable that can be eaten raw or cooked. An excellent source for Vitamin A, Vitamin K, beta-carotene, fibre, potassium and antioxidants.
Health benefits:
• The beta-carotene in carrots gets converted to Vitamin A and as commonly known, Vitamin A promotes eye health and immunity along with supporting growth and development;
• Vitamin K1 promotes bone health and is vital for blood coagulation;
• Vitamin B6 is important for converting food to energy;
• Biotin is essential for fat and protein metabolism; and
• Potassium helps to control blood pressure.
An interesting vegetable, brinjal comes in various shapes and colours. From small and oblong to long and thin, the colour of brinjals vary from vibrant purple to green to white.
Health benefits:
• The fibre and antioxidant content in brinjal reduce risk of several lifestyle related health conditions thereby improving overall health and well-being;
• Potassium, Vitamin C, and Vitamin B6 promotes heart health;
• Polyphenols in brinjal have anti-cancerous properties; and
• Several anti-oxidants promote cognitive function, liver health and regulates cholesterol levels.
The table below indicates that the mentioned vegetables not only provides the essential nutrients but are also sources for micro-nutrients:
Nutrition-rich meals of Akshaya Patra
The Akshaya Patra Foundation, a mid-day meal NGO in India provides nutritious meals to more than 1.76 million school children on each school day across 12 states of the country. To enhance the nutritional status of children, Akshaya Patra has designed its meal menu in a way to include various types of vegetables and pulses. While ensuring that meals are nutritious, it also makes the menu locally palatable and tasty so that children readily and happily consume the served meals daily. Some of the menu items are: rice, bisibelebath, roti, dal palak, sambar, rajma dal, dalma, vegetable pulao, matar paneer, mixed vegetable sabji, and the like.
Conclusion
In short, the National Nutrition Week aims at and encourages a holistic approach for a healthier society. By implementing the Mid-Day Meal Scheme, Akshaya Patra is ensuring that children receive ample nourishment during their growth years so that they grow up to be healthy, educated, and resourceful citizens of the country. Be a part of laying a healthy foundation and leading India in the path of properity. Support National Nutrition Week.
References:
pib.nic.in/newsite/PrintRelease.aspx?relid=170406
jagranjosh.com/general-knowledge/national-nutrition-week-1535722988-1
healthline.com/nutrition/foods/spinach#section7
whfoods.com/genpage.php?tname=foodspice&dbid=43
healthline.com/nutrition/foods/carrots
medicalnewstoday.com/articles/279359.php