Two words, one sentence. Thank You!
Our Mid-Day Meal Programme has received immense support and we are deeply grateful on behalf of all the children whose lives have been transformed and continue to be.
Today as we look back, we understand that internet and technology have played a key role in communicating our efforts and our initiatives. With the availability of advanced communication tools, reaching out to public for their support has been less of a challenge and more of an encouragement.
FirstWire Apps, a mobile application developer has helped us pro bono with developing an app for our official blog. With more than 100+ clients in blogging space alone, FirstWire Apps is committed to providing their service to a wide range of industries. To know more about their features, click here.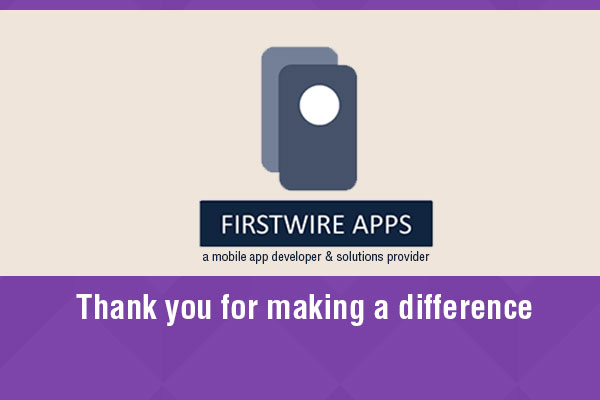 Since 2010, we have been actively blogging about classroom hunger, food security, environment, educational rights, and in doing so, we have been inviting people to be a part of our perspective. Our words meet the eyes of readers via social media, website and of course, our blogging platform. With the new blogging app for Android users, we believe reading will be much easier!
                       Thanks to FirstWire Apps for their hour-long efforts in developing the app and for bringing in this change.
                                                                                                       You can download the app here.